What Is Cancer PathCHART?
Cancer Pathology Coding Histology And Registration Terminology (Cancer PathCHART) is a first-of-its-kind initiative in North America and around the world to update cancer surveillance standards for tumor site, histology, and behavior code combinations and associated terminology. 
Why Is It Needed?
The foundational data items of site, histology, and behavior are the basis for all subsequent data abstraction for a tumor (e.g., stage, treatment, outcomes). 
Accurate data are essential for the evaluation, management, research, and surveillance of cancer patients.
What Will Its Impact Be?
This vital online resource will help cancer registrars, clinicians, pathologists, researchers, and developers use the same terms and coding standards, making cancer surveillance more accurately reflect medical practice without altering cancer registration workflows, all to better support the critical data necessary for public health monitoring and cancer research.
A Message from the Co-Chairs
Thank you for your interest in Cancer PathCHART, a collaboration between the National Cancer Institute, Centers for Disease Control and Prevention, College of American Pathologists, American Joint Committee on Cancer, World Health Organization, and six other national, North American, and global organizations that is aimed at aligning standards for public health cancer data with medical practice. This initiative is the first of its kind with physician and registrar review of these gold standards for tumor site-morphology combinations reported by tumor registrars. While initially focused on implementation for 2024 in North America, Cancer PathCHART standards will be made freely available in  accessible formats for implementation by cancer registries and cancer researchers across the globe. In parallel with the 2024 Cancer PathCHART ICD-O-3 Site Morphology Validation List, we are planning a tool that allows for searches of this list. Ultimately, the end result of the updated standards generated through Cancer PathCHART will be a leap toward improving quality of tumor site, histology, and behavior data, which are the foundation for all subsequent collection of cancer surveillance data that impact public health prevention planning, research funding allocation, cancer control measures, and cancer research.
On Behalf of the Cancer PathCHART Team,
Alison Van Dyke, MD, PhD, FCAP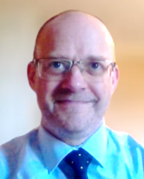 Brian Rous, MA, MB, BChir, PhD, FRCPath
If you have any questions please contact the Cancer PathCHART team: NCICancerPathCHART@mail.nih.gov.